We'd love to meet your best friend!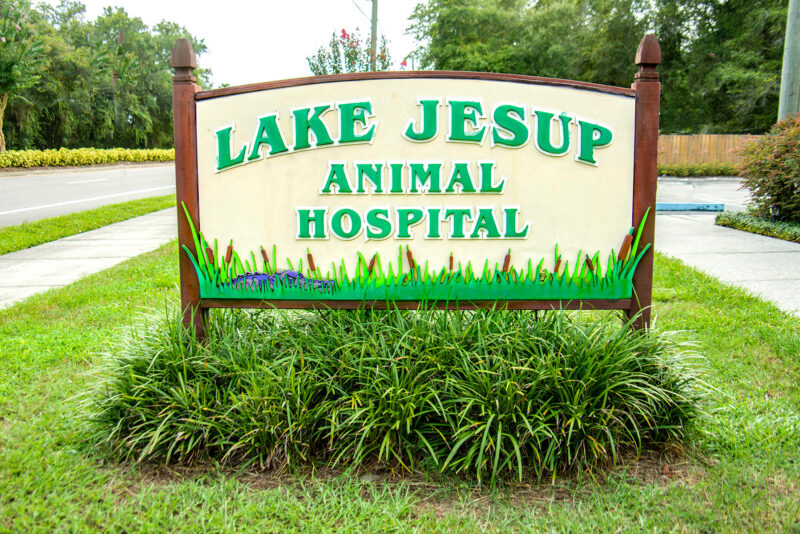 Welcome to Lake Jesup Animal Hospital!
We are a full-service clinic dedicated to delivering quality veterinarian care at affordable rates. We have proudly been serving Central Florida for over 25 years! We realize that your pet is an integral part of your family. Therefore, we pride ourselves in providing the most advanced medical, surgical, and dental care available. Keeping this in mind, you can rest assured that when you and your pet visit our clinic, they will be treated as though they are our very own.
Dr. Edward W. Griffith and his entire staff are concerned with your pet's welfare and well-being. Our services are designed to meet your pet's needs through all stages of their life.
They take the time to get to know you and your pet. I wouldn't trust the care of my cat to anyone else!

You know without a doubt that Dr. Griffith and his team always have your pet's best interest in mind, but they also never forget how you feel when your furry family member isn't feeling their best.

Been going there for years with all my pets great staff, very friendly and take great care of my pets even when we bring them in for emergencies they can always fit us in in a timely manner and with great care.

Anyone who is looking for a quality vet look no further. He is a kind man with a gentle demeanor, is upfront, and has a great rapport with the animals. His office staff is also very nice too!